..so one fine evening, I was having my chai and came across some travel photos on Insta and immediately I made my mind to go somewhere. I work in Ahmedabad(basically I am from Mumbai) and the first city that came into my mind was Udaipur because it's near to Ahmedabad and can be cover in a couple of days.
This is my first Travel blog and here is little bit About me.
You can check 1 minute clip of Udaipur here.
You can also check out guidelines by Rajasthan Tourism website here.
So I did a bit of research on places to visit in Udaipur in 2 days and booked tickets and made reservations in the hostel (my brother came with me, he just swooped into my supposed to solo trip :)). We took an early morning bus from Ahmedabad to Udaipur, reached there by 1.15 pm and checked into our hostel.
Udaipur 2 days itinerary
Day 1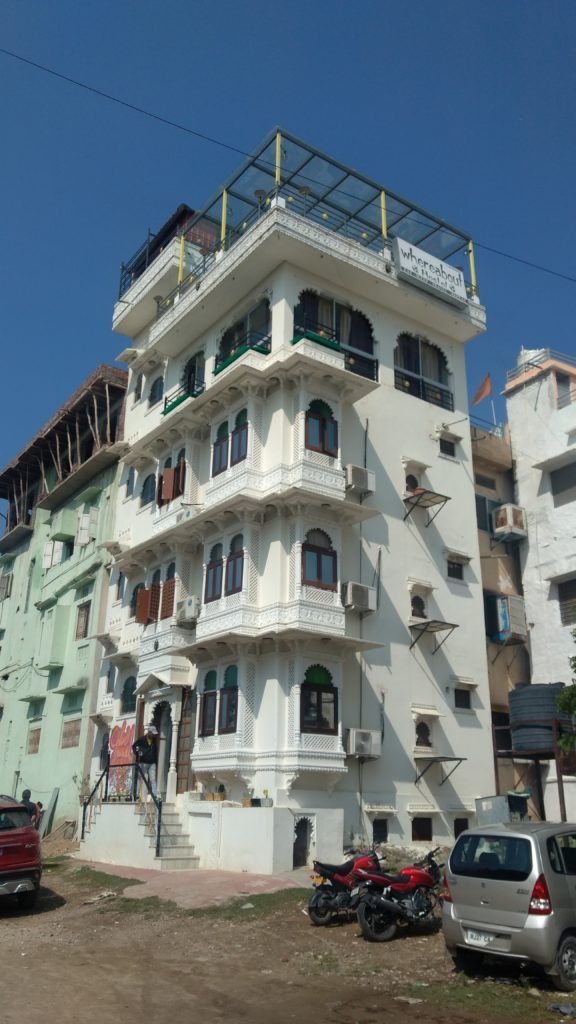 We checked in to whereabout hostel and after getting freshen up we went to explore the city. This hostel is in the center spot, you will find many famous places in walkable distance.
Below is the order in which we explored the Udaipur City in 2 days.
1)

Jagdish Temple
First, we went to the Jagdish temple. Jagdish temple, which is situated in the City Palace complex. It is another architectural marvel built by the Mewar dynasty and it was completed in 1651. It is the largest temple in Udaipur.
2)

City Palace
The palace was built over a period of 400 years and architecture is amazing. You will find lots of room's, you can't even count. You can take a guide from the palace so he will tell you the history behind all those things properly.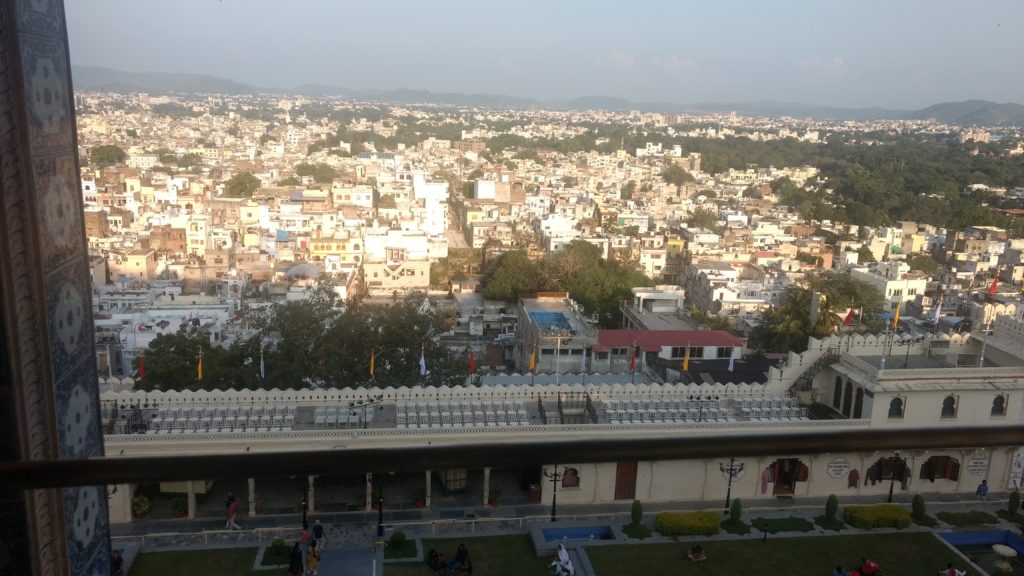 You will find VATIKA on the top floor of the palace and one thing I liked was all the structures build around trees without cutting them. You may find lots of old trees.
3) Gangaur Ghat
after the city palace tour we went to Gangaur ghat. The Taj lake palace was right there in the middle of the lake standing..or should I say floating steadily 🙂
4) Bagaore ki Haveli
At the end of the day, we went to Bagore ki Haveli. We watched darohar cultural show around 8 pm there, it was perfect 60 min we spent there, learned about Rajasthani culture, dance forms and etc. Personally I loved the puppet dance segment. The way he made puppet dance with that ease, he earned lots of claps there.
Day 2
So on day 2 after finishing breakfast we rented one bike that was activa for 300 rs for whole day, you have to return it by 8pm(and that's the rule everywhere).
5) Fateh Sagar Lake
We took a bike and went straight to Fateh Sagar lake. I think this is the coolest place in Udaipur. Maharana Pratap museum is also there. We took a speed boat ride(2 min ride) in the lake that cost us 440 rs for 2 people.
6) Saheliyon ki Bari
and then we went to Saheliyon ki Bari. It is a cool place where you can go and sit somewhere peacefully.
7) Animal Aid- Badi Village
afterward, we went to animal aid in Badi village. lots of street animals that became injured by some accidents or abandoned by owners are there. You will find cows, dogs, cats, donkeys and what not. All the volunteers there are such amazing people and one thing I liked was all the animals and birds have their stories about how he or she came there. And they have a name, how cool is that? Unfortunately, it was raining heavily and we were not able to capture anything.
after animal aid, our next stop was supposed to Badi lake but suddenly rain started and it had no intention to stop. So somehow we reached again our hostel, had to change because of rain and then just before sunset we took a risk and decided to go to Sajjangarh fort to see monsoon palace and sunset. Somehow we reached on time to saw that big source of light goes down under those mountains! It was marvelous.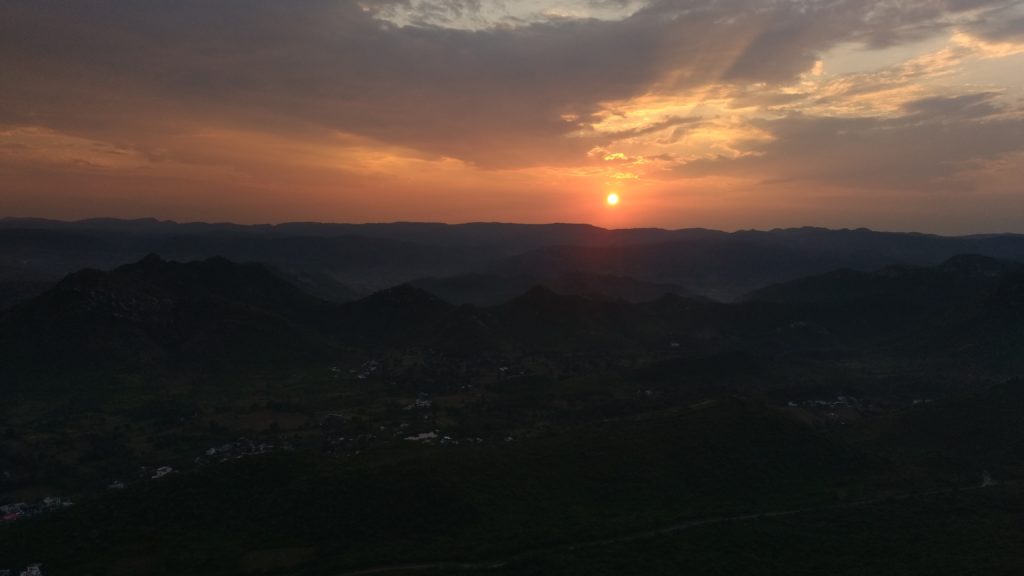 8) The Sajjangarh fort– Monsoon Palace
after Sajjangarh fort we returned the bike and explored local market and had dinner on lakeside rooftop restaurant( almost all lakeside restaurants are rooftop).
so on the third day, we went for local shopping, don't miss Ghevar(it's a Rajasthani sweet dish) and then we left for our home.
If you wish to receive these types of articles in the future, please subscribe to my newsletter down below: