Ever since I saw Rani ki Vav on the backside of the INR 100 note, I so wanted to visit the place. So recently I got the chance to go there and along with the stepwell I even visited Sun Temple also which is just 30 km apart from Rani ki Vav.
Rani ki Vav has been in Unesco's World Heritage site since 2014.
In India, you will find a lot of stepwells particularly on the north and west side of the region. So if you are in Ahmedabad and want to see one, Rani ki Vav would be the best option. And with that, you don't want to miss Sun Temple located in Modhera which was built to worship God Surya.
Rani ki Vav and Sun Temple, both of these monuments are built by "King Bhima" and "Queen Udaymati " respectively of the Chaulukya dynasty in the 11th century. The family is also known as the Solanki dynasty.
If you find any information wrong or misleading, You can contact me 
here
1)

Rani ki Vav
Location – Patan,Gujarat
How to reach– Nearest big city is Ahmedabad. Ahmedabad to Patan distance is around 130 Km. and it will hardly take 2.30 to 3 Hrs by road. Bus and Train options are also available.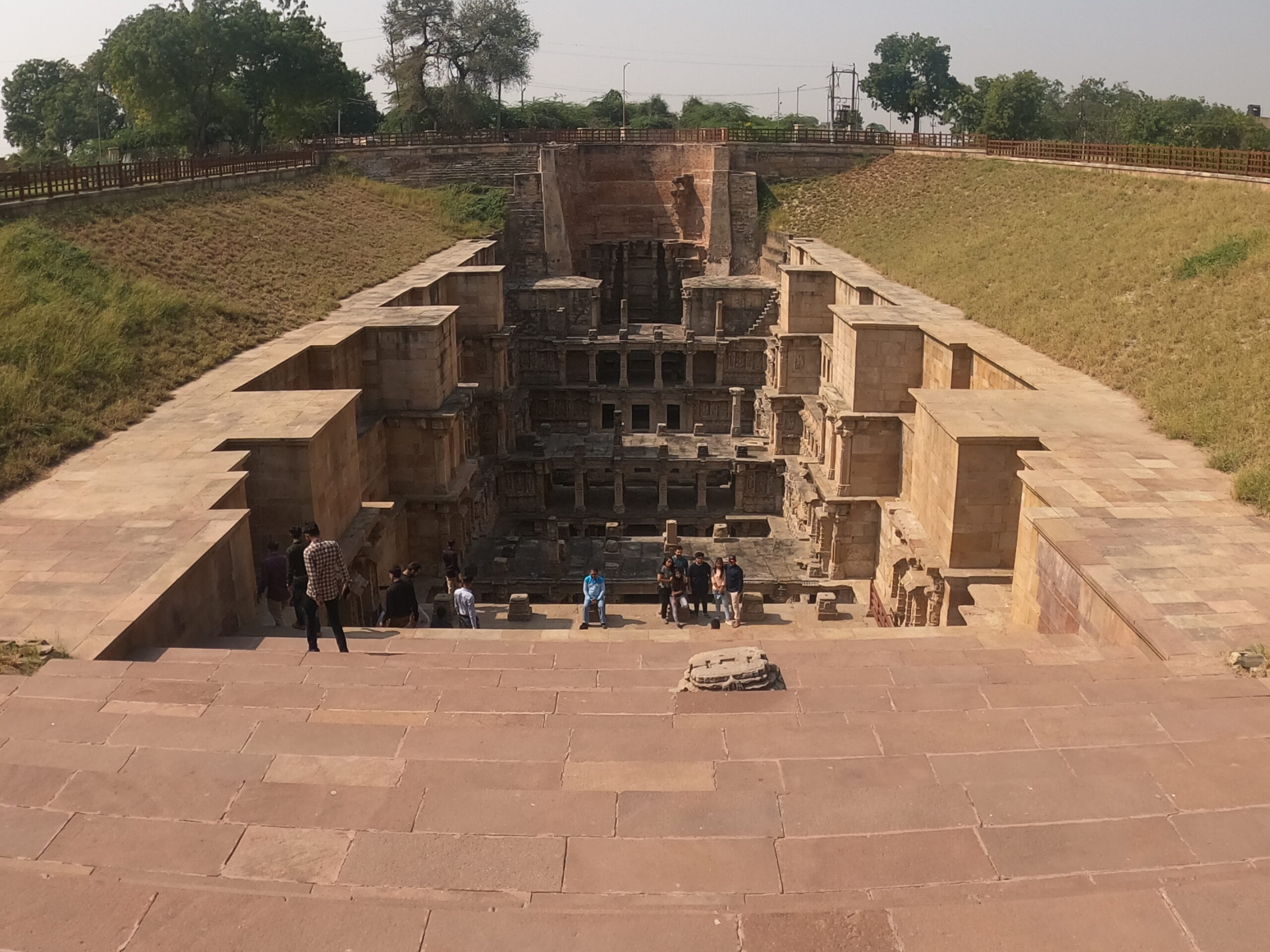 It is located on the banks of the Saraswati river. Its construction is attributed to Queen Udayamati and it is built in the memory of her spouse and King Bhima1 of the Solanki dynasty in the 11th century. The stepwell is divided into seven levels of stairs with different types of sculptures which have various Hindu religious imagery. It is classified as a Nanda-type stepwell. It measures approximately 65 meters (213 ft) long, 20 meters (66 ft) wide, and 28 meters (92 ft) deep.
The stepwell is designed as an underground shrine or inverted temple. The sculptures in stepwell depict numerous Hindu deities including Brahma, Vishnu, Shiva, Ganesha, Kubera, Surya, Durga, and Indra.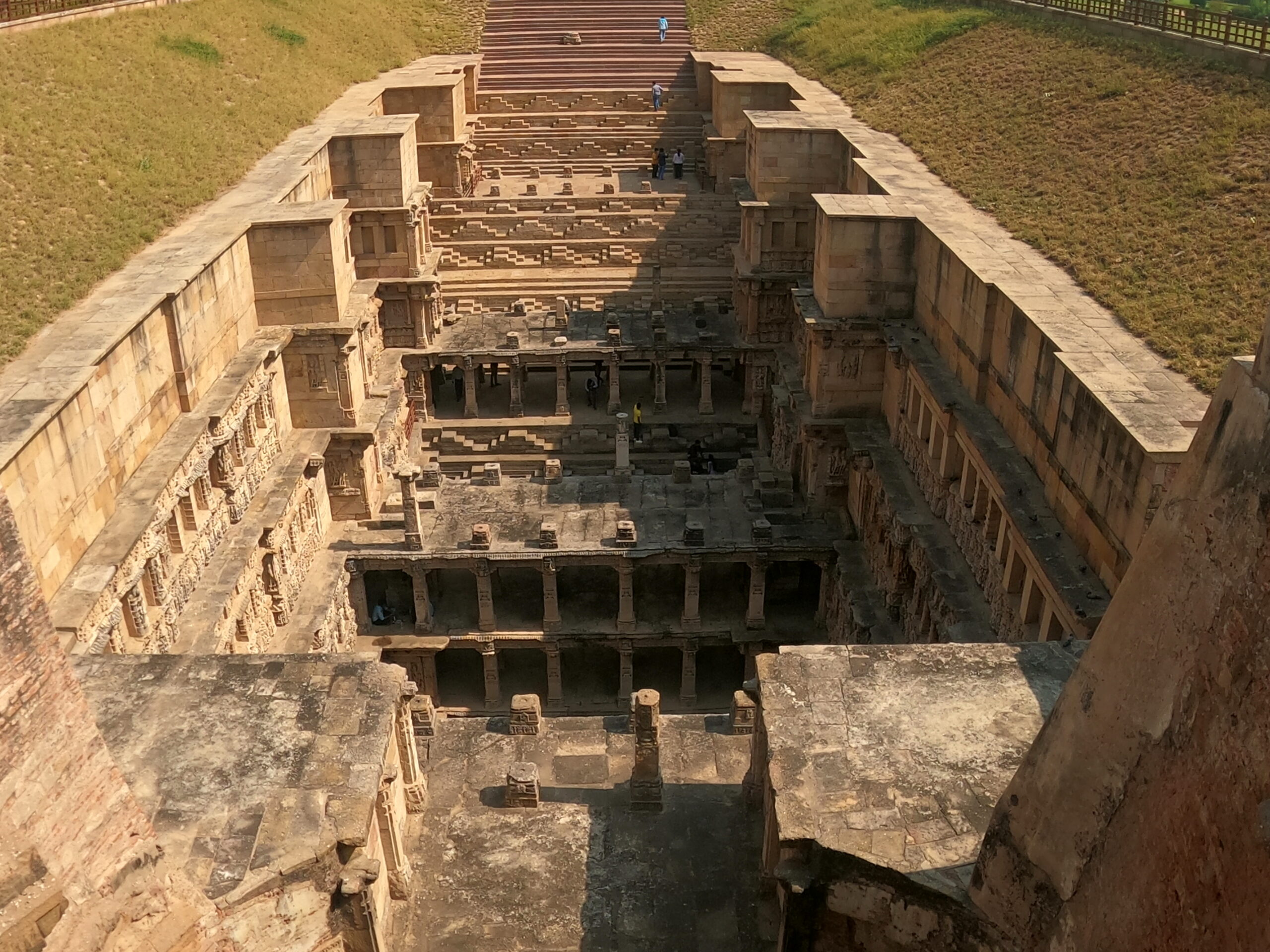 The stepwell was later flooded by the nearby Saraswati River and silted over. In 1986, the major excavation and restoration were carried out by the Archaeological Survey of India (ASI). An image of Udayamati was also recovered during the excavation. The restoration was carried out from 1981 to 1987.
There are a large number of celestial beings Apsaras. One sculpture of Apsara depicts either applying lipstick to her lips or chewing on an aromatic twig while a man is tickling her feet. On the northern side of the third story pavilion, there is a sculpture of an Apsara warding off a monkey clinging to her leg and pulling at her clothes, revealing her seductive body. At her feet, there is a nude female with a snake around her neck probably representing an erotic motif. A sculpture of Nagkanya (serpent princess) with long hair and swan as well as sculptures of celestial dancers in classical dance positions are there.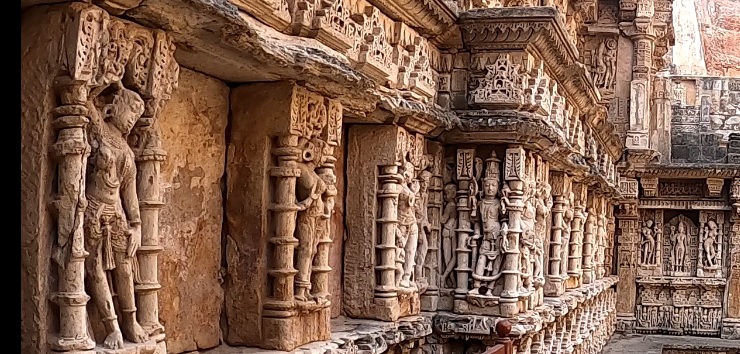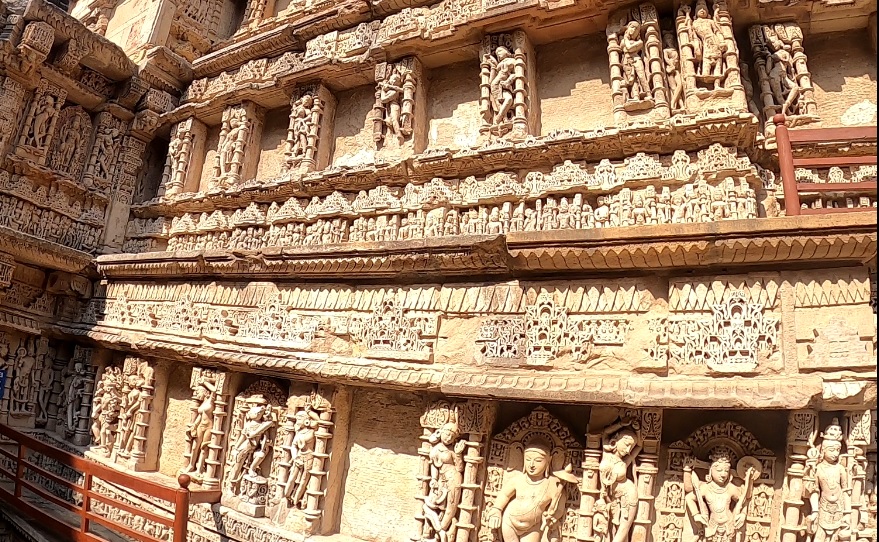 and this blog is definitely incomplete without this photo below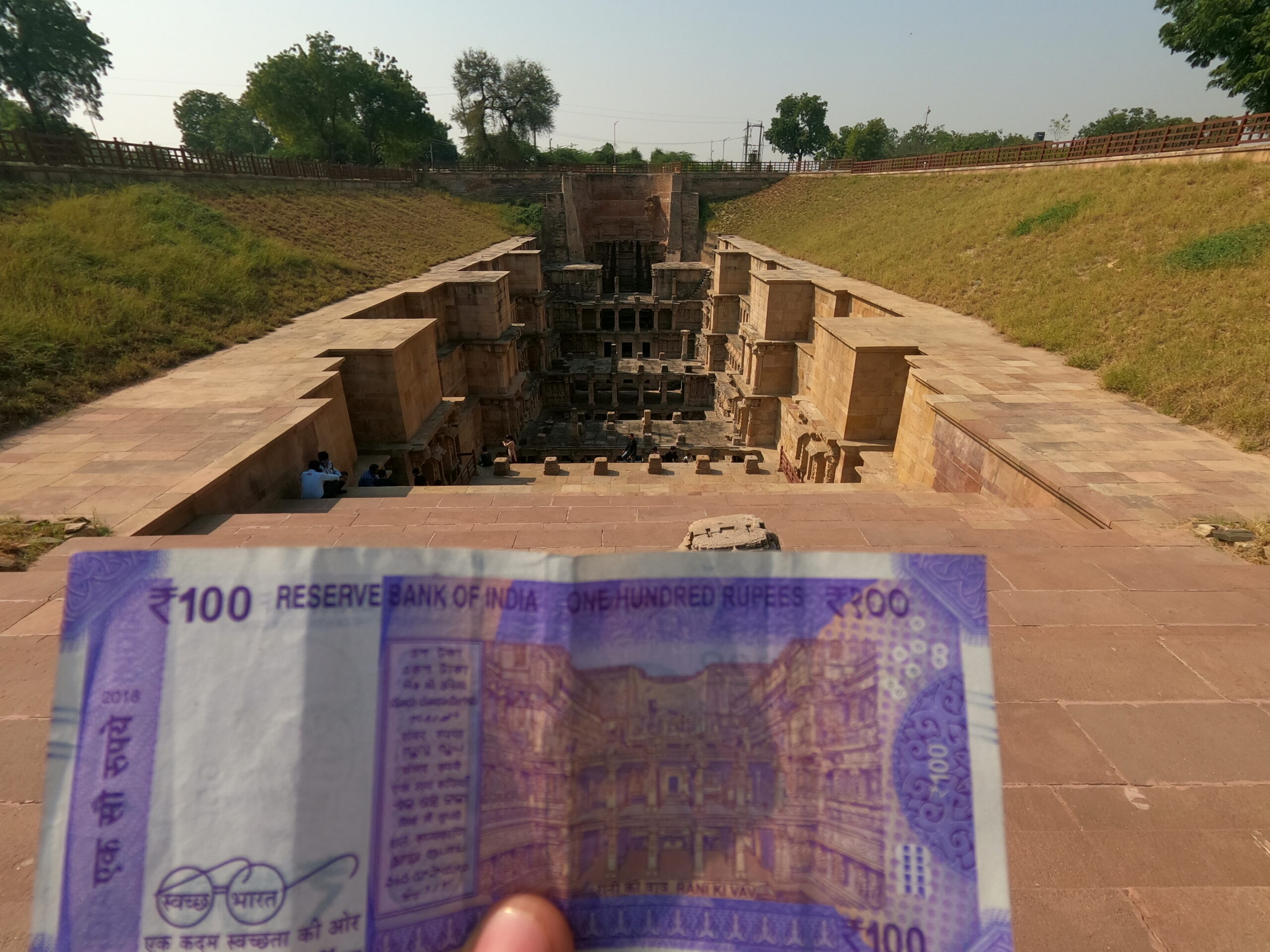 2)

Sun Temple
Location – Modhera, Dist.-Mehsana, Gujarat.
How to reach – Ahmedabad to Modhera is around 100 Km. Rani ki vav is 30 Km. far from Sun Temple, So you can plan both historical monuments in 1 day.
It is located on the banks of the Pushpavati river. The temple complex has three components Gudhamandapa-the shrine hall, Sabhamandapa-the assembly hall, and Kunda-the reservoir.
the whole temple is pillared on a lotus-shaped structure and every inch of its walls showcase edgy, detailed carvings. And those carvings represent every bit of our culture: from Ramayana to Mahabharata, from the human lifecycle to Kamasutra. And the entire temple is expertly divided into three segments. The Surya Kund, which is a deep, stepped tank right in the front of the temple, was earlier used to store pure water. Although there is nothing more than accumulated rainwater presently, it is believed that earlier there used to be an underground spring.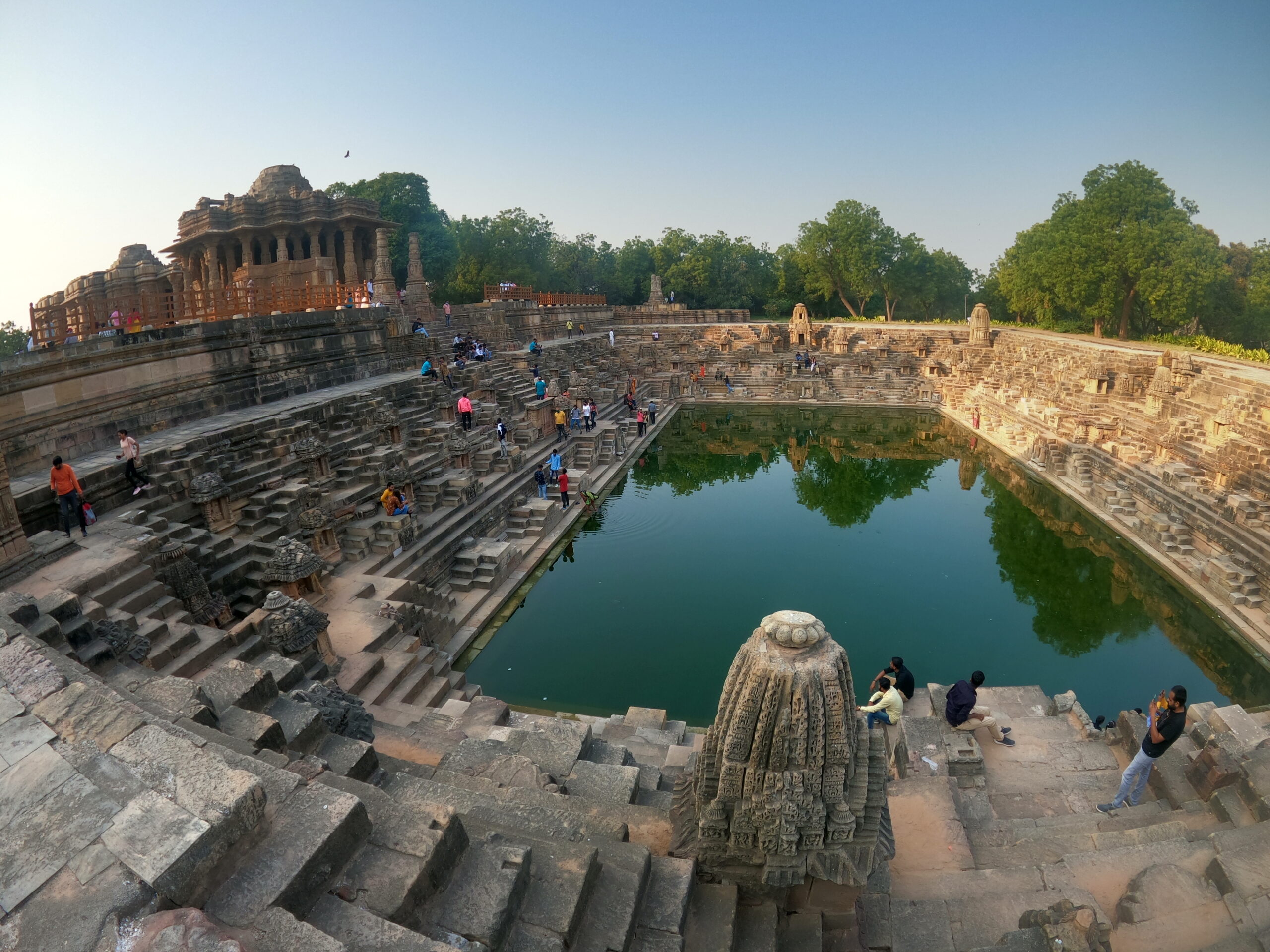 The Sabhamandapa is not in continuation with Gudhamandapa but is placed little away as a separate structure. Both are built on a paved platform.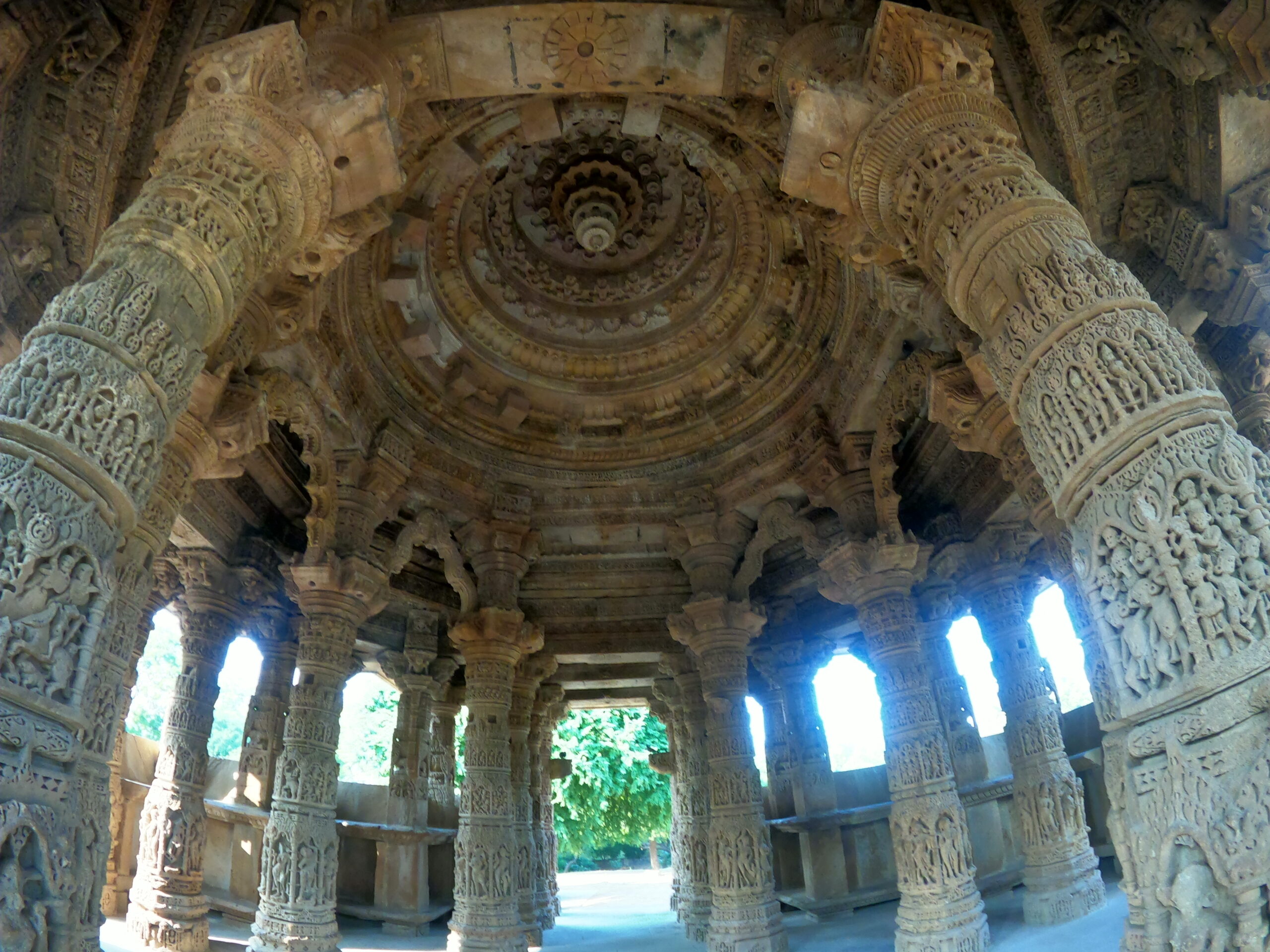 The assembly halls or sabha mandapa used to be the place for religious gatherings and conferences. Essentially built for the pilgrims, this place even had slabs constructed along the walls for them to sit and rest. Finally, you can reach gudhamandapa or the sanctum sanctorum by crossing the passage with pillars and arches. Once, this hall used to bear the idol of the Sun God before being plundered by Mahmud Ghazni. Still one can see the twelve different facets (for each month) of the Sun God on its walls.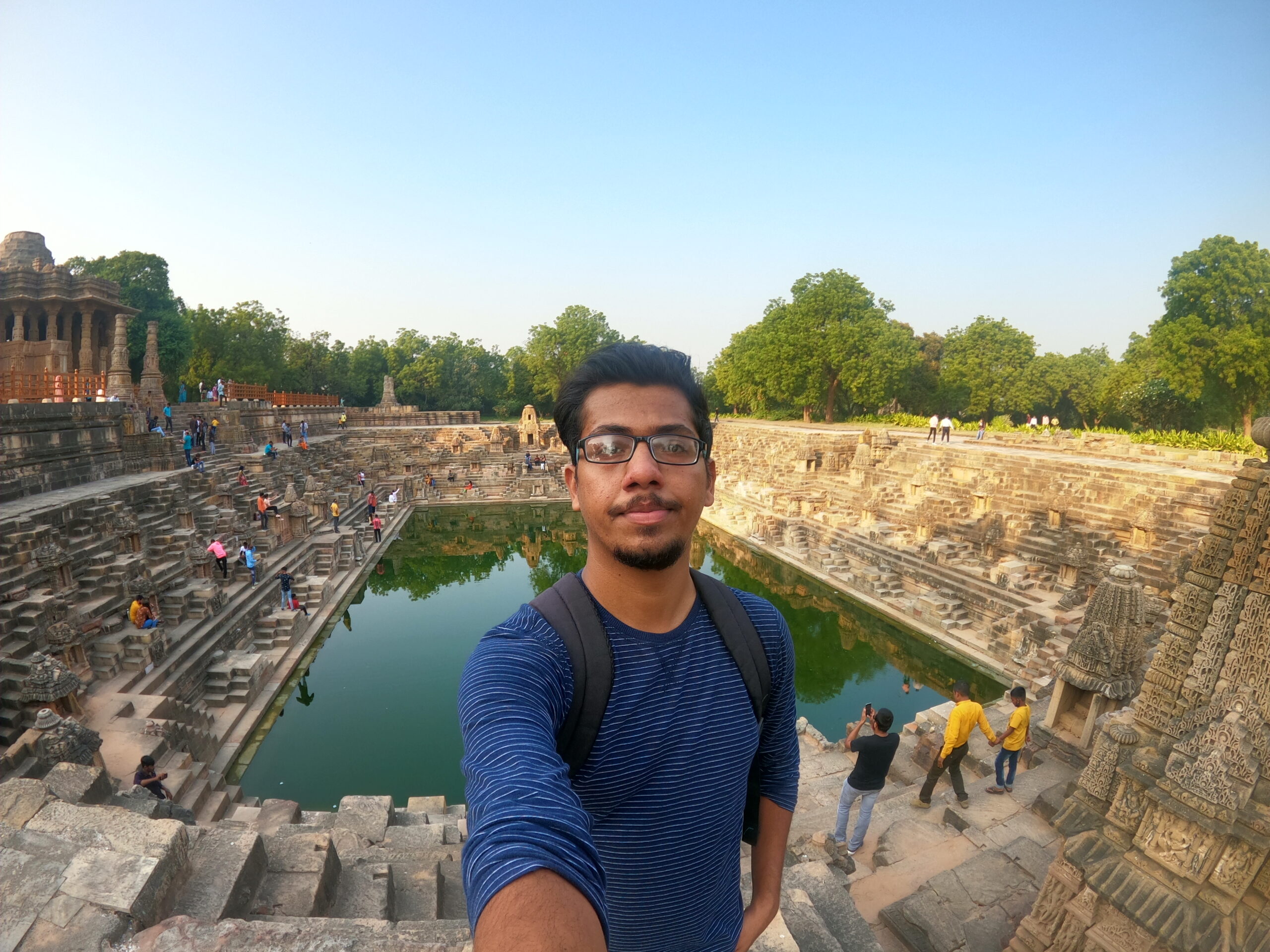 The Tourism Corporation of Gujarat organizes an annual three-day dance festival known as 'Uttarardha Mahotsav' at the temple during the third week of January, following the festival of Uttarayan.
If you wish to receive these types of articles in the future, please subscribe to my newsletter down below: