If you are going to Rajasthan for holidays or even for a business trip, you surely don't want to miss out on these 10 local food items. It's so worth it, believe me…
For me, Travel means Exploring its local culture, food, and learn a few words of their language. So learning about their food, understanding its culture is exciting for any explorer.
If you are going to visit Udaipur for the first time and want to know about places to visit in the city, do check out my blog here. 
You can also check out guidelines by Rajasthan Tourism website here.
Welcome to Rajasthan – The state of Palaces. It's a diversified state with colours, food, and culture. The Rajwadi land of Rajputs is a paradise for foodies out there.
So while you are here let me present to you these delicious mouth-watering dishes. Here are Top 10 Rajasthani food you don't want to miss.
1. Laal Maas
They always talk about this one. You cannot talk about Rajasthani dishes without mentioning the local favorite, Laal Maas. This spicy dish gets its colour from the fiery red chilies.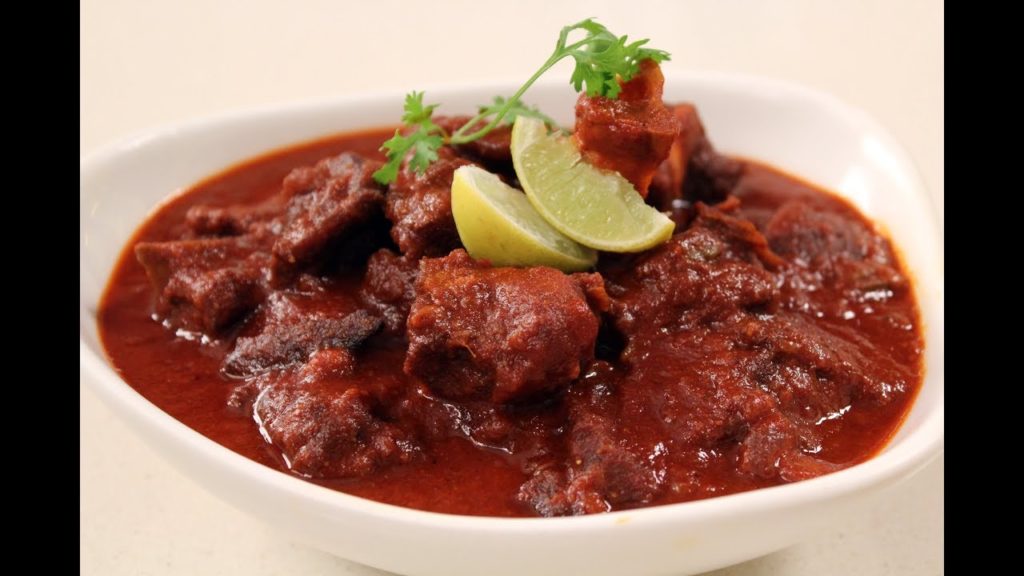 2. Mohan Maas
A treat for Non-Vegeterian people. A royal dish from the land of Maharajas. Mohan Maas is a decadent preparation of meat done in rich, creamy gravy. The gravy is made with milk, cream and spices, and with pieces of tender mutton.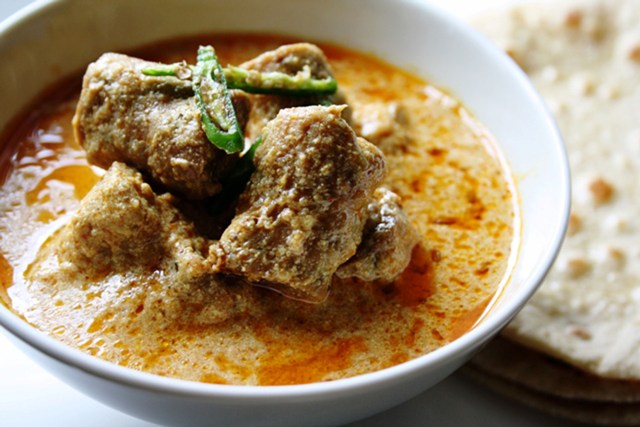 3. Ker Sangri
It's a typical desert vegetable. It is a kind of pickle which you can eat with Bajra ki roti. Ker Sangri is a traditional Rajasthani dish made with dried Ker berry and Sangri beans.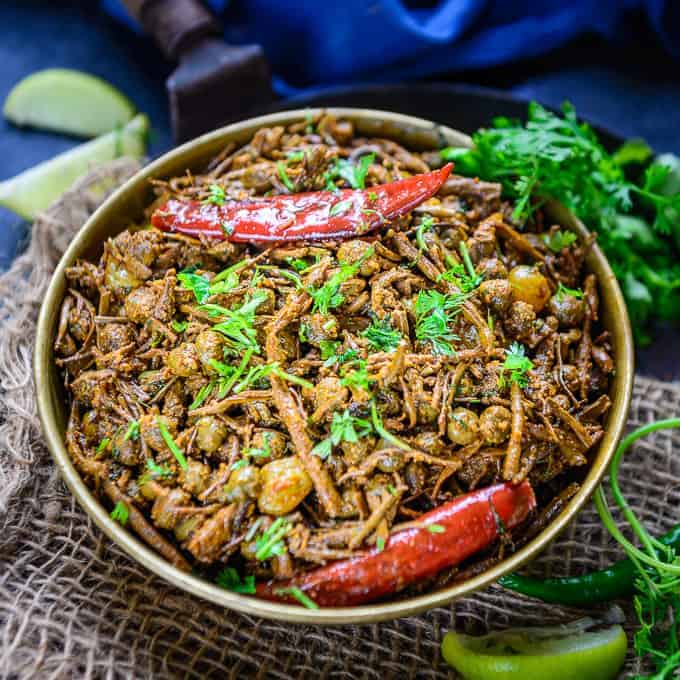 4. Daal Baati Churma
One of the famous dishes from Rajasthan. If you didn't taste this dish then are you even an explorer? The dish for which the cuisine is known for. Baati is made from Wheat flour with kadak daal and glass of chaas with it. Heaven!!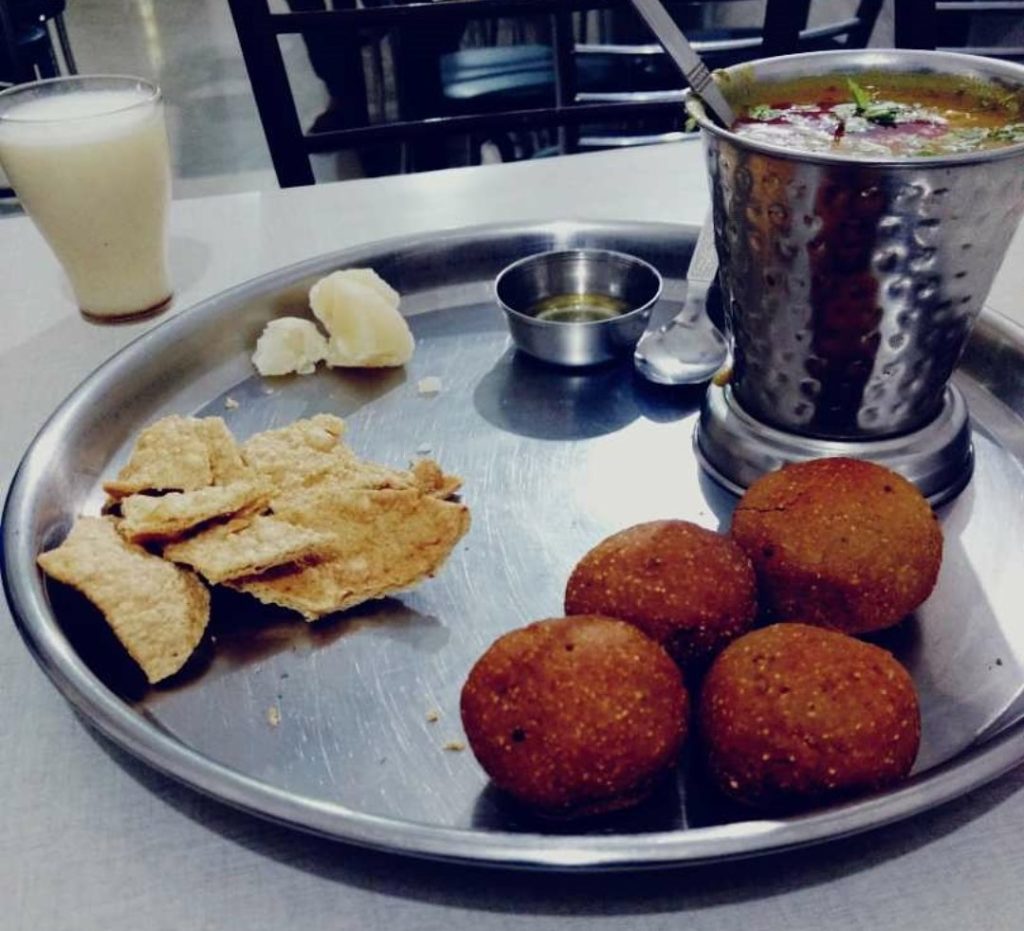 5. Gatte ki Sabzi
Another one from local recommendation. It should be a must-try on your list. Gatte ki sabzi, an authentic dish from Rajasthani cuisine is a delicious curry prepared with gram flour as a base ingredient.
6. Mawa Kachori
Well everyone knows about Kachori's, right? Here you will get Mawa Kachori. As the name suggests, there is Mawa in the kachori with dipped in sugar syrup. It is one delicious dish from Rajasthan. The pastry filled with an aromatic mixture of Mawa and nuts makes it a great festive dessert.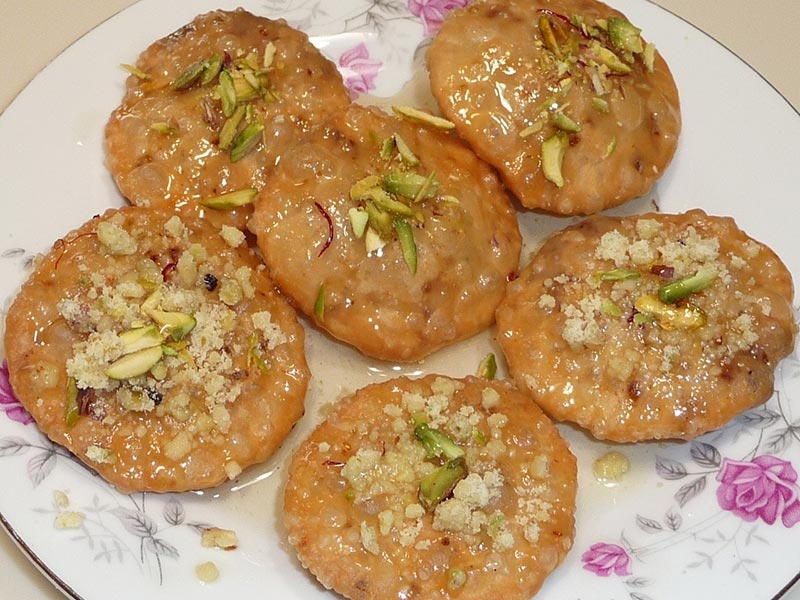 7. Moong Daal Halwa
You may have eaten this in the wedding somewhere, but definitely try this one here. Moong Dal Halwa is a Rajasthani dessert made with skinless split green gram. It's very rich and sweet with loads of ghee and garnished with rich dry fruits.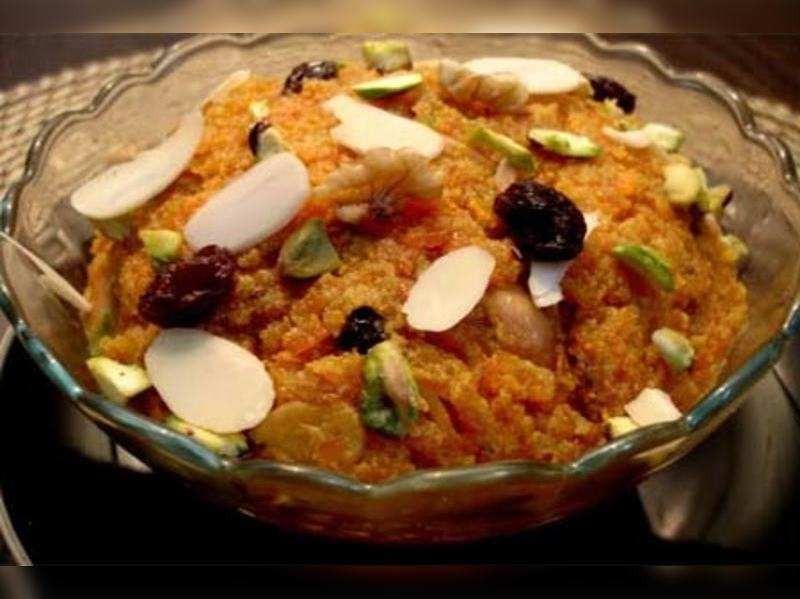 8. Churma ladoo
Churma Ladoo is a traditional mithai offered to Lord Ganesh. Made from wheat flour, jaggery and ghee it tastes absolutely divine. No festival completes without this dish here. It is a famous dish in Rajasthan and Gujarat.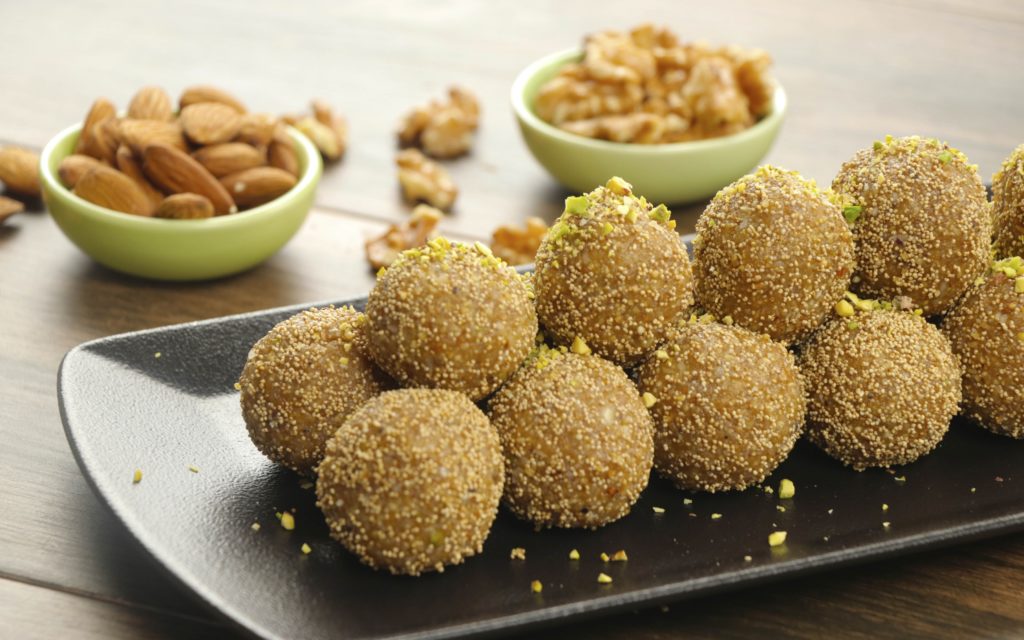 9. Ghevar
I think without this dish your trip to Rajasthan is incomplete. It is the sweetest dish from the state with a rich flavor of its dry fruits. It comes in various varieties like Malai Ghevar, Mava Ghevar, and Plain Ghevar. No Rajasthani ceremony is complete without this delectable dish.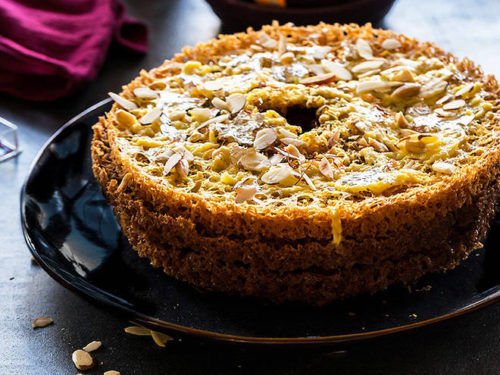 10. Mohan Thaal
Mohan Thaal is unique to Rajasthan and it is a sweet dish prepared from Besan and dry fruits. The aroma and taste of ghee add the cherry to the cake!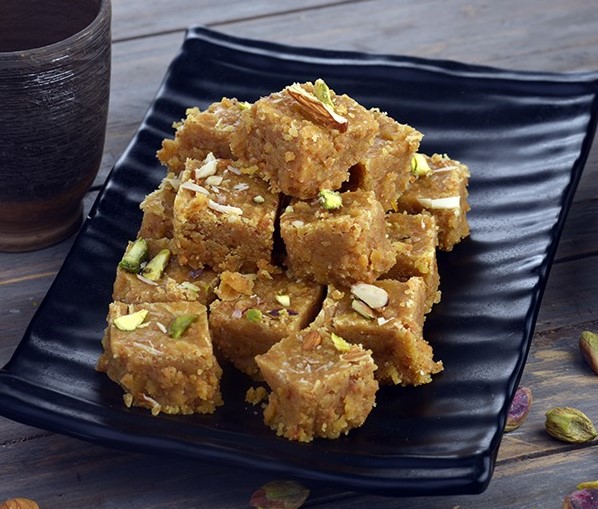 If you wish to receive these types of articles in the future, please subscribe to my newsletter down below: